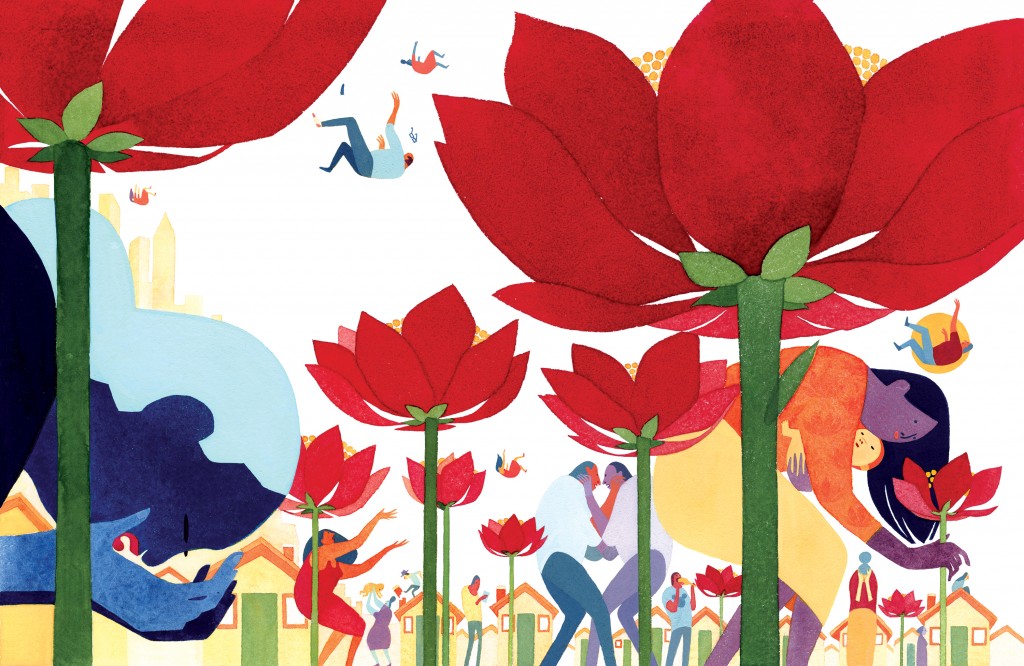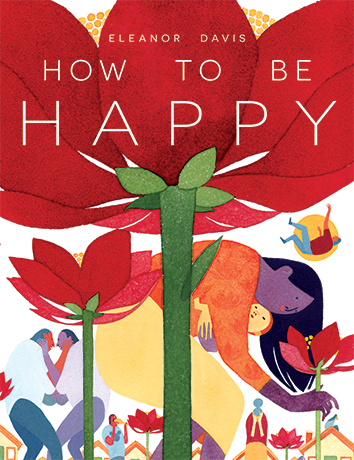 My first collection of graphic/literary short stories. / Fantagraphics Books
Includes In Our Eden, Gluten Free, No Tears No Sorrow, and many others.
Request it at your local bookstore or order it from my local bookstore, Avid Bookshop. I'll sign & sketch in every copy.
Summer 2014 / Hardcover, 152 pages
Ignatz Award Winner 2015
One of Paste's 10 Most Anticipated Comics of 2014
From Fantagraphics: Eleanor Davis's How to Be Happy is the artist's first collection of graphic/literary short stories, and it's about time. Davis is one of the finest cartoonists of her generation, and has been producing comics since the mid-2000s. Happy represents the best stories she's drawn for such connoisseurial venues as Mome, Nobrow, and Lucky Peach, as well as her own self-publishing and web efforts. Davis achieves a rare, subtle poignancy in her narratives that are at once compelling and elusive, pregnant with mystery and a deeply satisfying emotional resonance. Happy shows the full range of Davis's graphic skills — sketchy drawing, polished pen-and-ink line work, and meticulously designed full-color painted panels — which are always in the service of a narrative that builds to a quietly devastating climax.
"Nita Goes Home" selected for The Best American Comics 2013
"No Tears No Sorrow"  selected for The Best American Comics 2015
"Davis's short comics have been Tumblr favorites for her artistic style mixing classic illustrative techniques with unsettling observations and sexuality. This first print collection of her stories promises no less." – Publishers Weekly
"A major cartooning talent." – Comic Book Resources