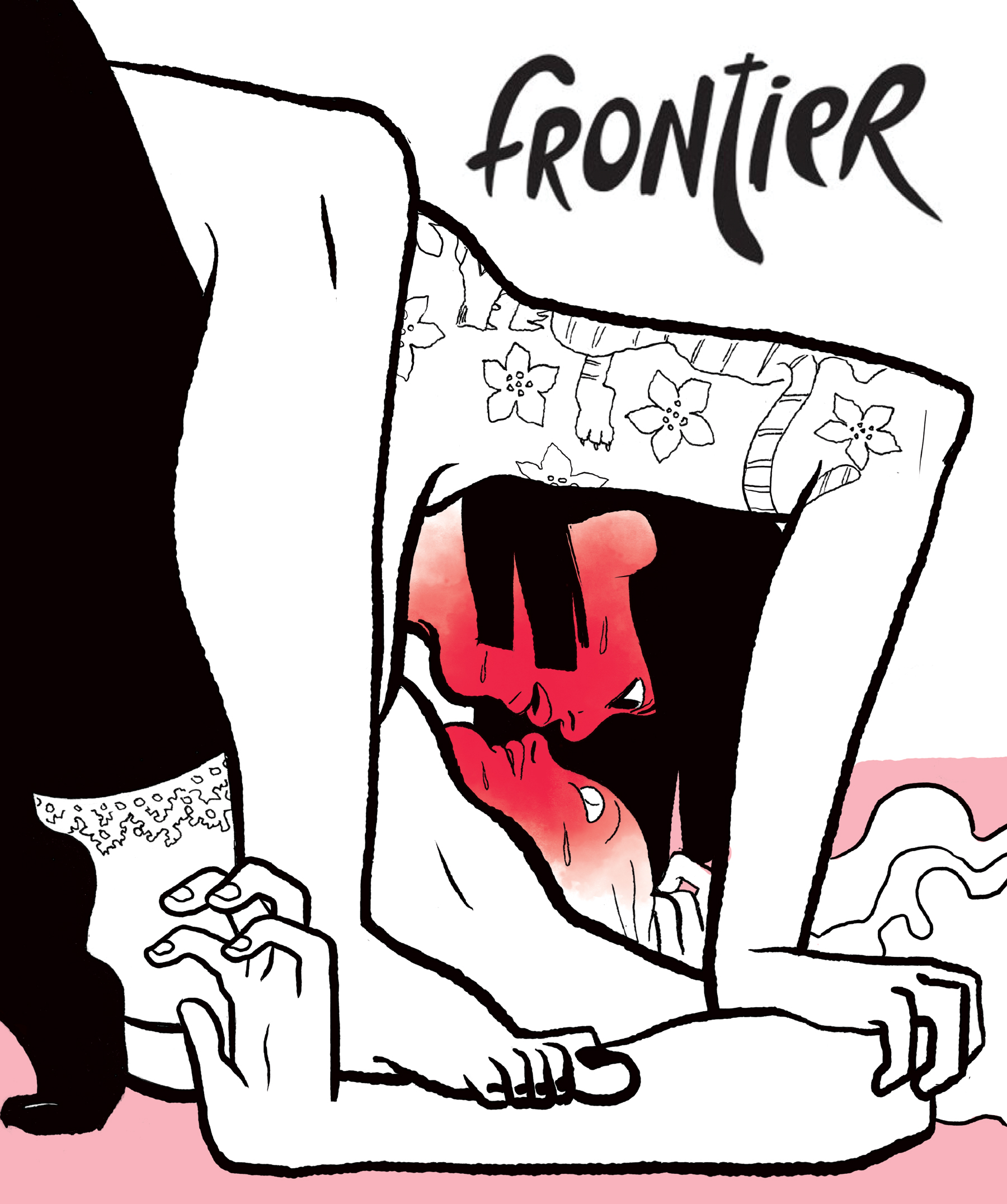 BDSM/Frontier #11
A short comic about the interactions of two adult film actresses on and off camera. / Youth in Decline
Order it from Youth in Decline
Winter 2016 / Saddle stitched, 32 B+W pages, Adults Only.
From Youth in Decline:
"BDSM" is a fresh new comic by Eleanor Davis, about the interactions of two adult film actresses on and off camera. A modern SM dating story tackling the complex, intersectional relationships between friends and lovers, feminism and kink, and projection and consumption.